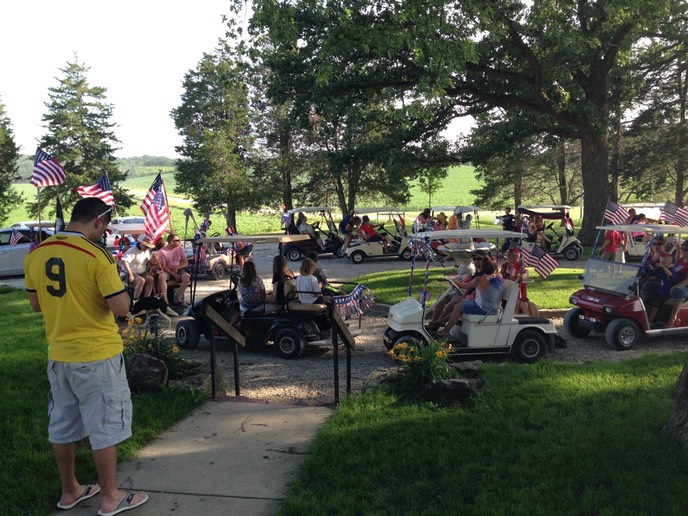 Two Fireworks Shows in
2018
Saturday June 30 2018 & Saturday July 7 2018
Of course it's on! This year, fireworks will be on Saturday June 30 2018 & Saturday July 7 2018 at dark (around 10pm). Before that, we'll have our annual golf cart parade. In fact, we'll have TWO parades.
Daytime candy-throw parade
night-light parade
Tell all your friends. Everyone welcome. Don't miss the fun. See you there.